Hera LABS

Hera LABS' sole purpose is to help women entrepreneurs launch, propel, and grow their businesses.
There are a million books, tens of thousands of classes, hundreds of consultants and scores of workshops available to move your business forward.
There is only ONE female-powered business full-spectrum accelerator.  Hera LABS is the female entrepreneurs' business accelerator.
When you walk into Hera LABS, you're taking your kernel of an idea, your unfledged business, and bringing it to the world's forefront female-focused business accelerator.

Find out more here!
Rather than having to push your idea uphill, unassisted, your idea gets immediate legs and a beautifully strong "reality check" before it hits the market: development and structured feedback occur at each step of the way.
Business Buddies
Hera Hub would like to introduce you to our "Business Buddy" program. Designed to help our members be accountable and accomplish their goals, you and your business buddy will share motives and actions weekly. You will support and keep each other on track over a three month period using Asana, a user friendly project management software tool.
Cost – $50 per month on an auto debit to your account
Limited to 8 people in each group.
The program is quite simple:
Set three goals
Define four activity actions for each goal
Meet weekly for 1 hour
5- 10 minutes on each progress
Answer three questions
What progress did I make towards my goal?
What do I need to do to move forward?
What are action items for the next week?
Internships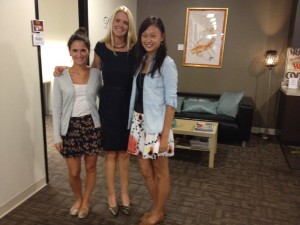 We're always looking for ambitious college students who are looking for experience in marketing, events, and public relations!
Find out more here!