Yes, partnerships CAN work, but I wouldn't gamble on a 20% success rate.  (OK that's not a Harvard stat but rather an estimate from my own observation)
I bring this up because I know in order to grow Hera Hub I will to need to bring on a few key people… people who have experience scaling a brand to multiple locations across the country – experience I don't have. So I contemplate… how to grow with limited capital? (not enough to bring on high paid employees at this point)
I ran across a post from Mark Suster – both an entreprneur & VC from his blog – Both Sides of the Table – Click the video below to hear Mark's thoughts on the topic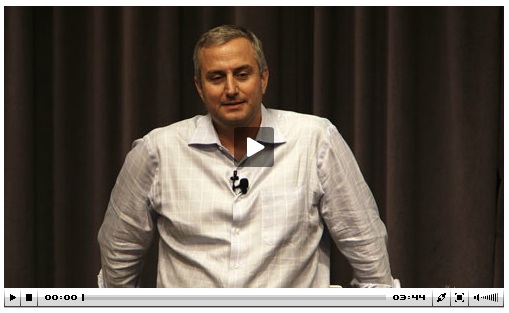 His main points:
First and foremost, you don't need a co-founder. You're just looking for one because you are afraid to take the leap on your own.

A great deal can go wrong in equal partnerships, especially those formed hastily.

People change. Even if a person is a compatible, complimentary partner today, it's hard to know what they (and you) will be like in 6 months, 2 years, etc.

When problems arise, it is very likely to be after you have put in an enormous amount of blood, sweat and tears.
Suster's advice is to bring on that co-founder – as an employee. Treat them like a partner: give them a hunk of equity, if they are worth it, share confidential information, consult with them on important decisions. But if there are disagreements, you get to make the decisions.
Suster says… "Here's the reality: most people don't want to start a business. They don't have an idea. They don't want to come up with one from scratch. They don't want the risk of the first 3-6 months with no salary and having to walk around with a tin-cup for funding. So most people join companies. That's OK. It's the more sane thing to do. Startups have high failure rates. Most senior employees who join are given 2% if they join early. Maybe they get up to 10% if they joined REALLY early and were senior. Who gets 30%? Nobody. That's who. So trust me when I tell you that you can hire incredibly talented people for 30% of your company. Or 20%. Let's be honest – even 10%."
Brilliant!