Community and Workspace by Women, for Women
If you are looking for a coworking space designed specifically for your needs and/or an opportunity to network with and learn from other female entrepreneurs, you've found the right place: Hera Hub.
Wondering if Hera Hub is the coworking space for you? If you are a female entrepreneur you will find kindred spirits and inspiration at the various locations of Hera Hub. We:
Are passionate about entrepreneurship and have confidence that women-owned businesses are the key to the next wave of U.S. prosperity.
Are committed to building community and believe that a strong group of supportive women are vital to creating business success.
Are fanatical about creating the perfect atmosphere, as we feel a beautiful workspace makes you more focused and productive.
Value flexibility and believe that you should have options to work from home as well have access to professional space on an as-needed basis.
Are dedicated to fostering a collaborative environment where we curate introductions and offer events that connect like-minded members.
Are passionate about education and self-development and believe that life-long learning is imperative.
Feel success breeds success and that sharing accomplishments inspires others to reach new heights.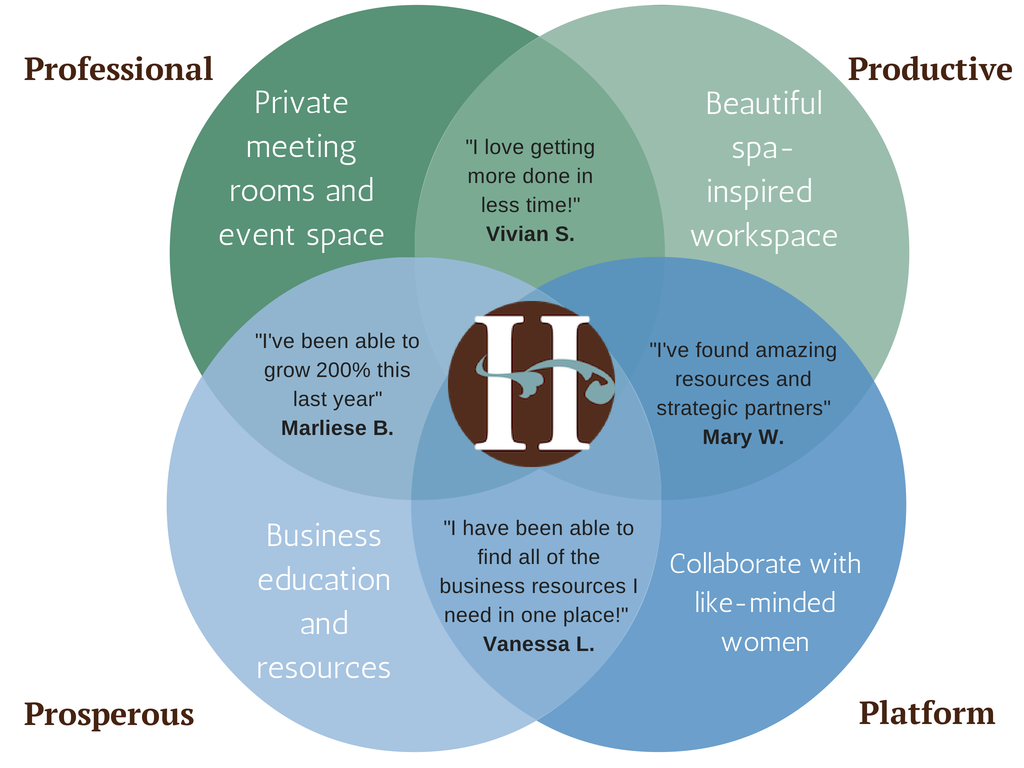 Hera Hub is not a one-size-fits-all community. We offer various levels of month-to-month membership to meet your needs and your budget.
The Mission of Hera Hub
To provide entrepreneurial women with a productive, professional work and meeting space, where they can connect with a like-minded community to collaborate and flourish.
Values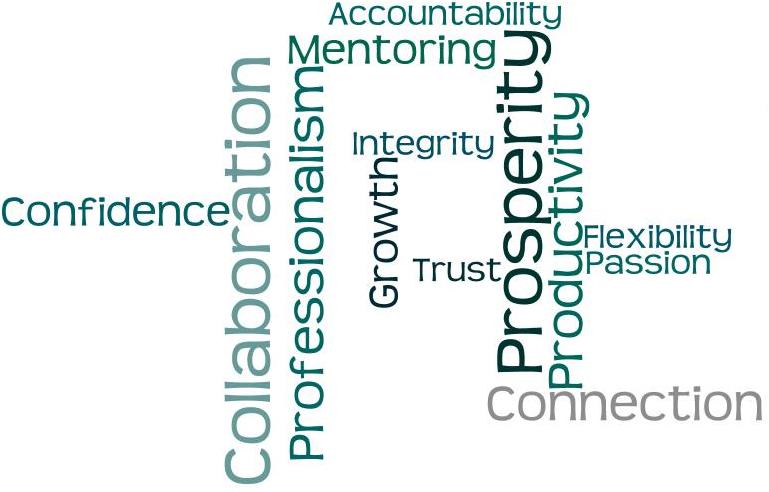 Flourishing Entrepreneurial Ecosystem
One of our members described Hera Hub as a "flourishing entrepreneurial ecosystem — a village pulsing with talent and heart." This description paints an accurate picture of our community.
The Hera Hub community is comprised of hundreds of female entrepreneurs who support one another through collaboration, resources, referrals, feedback and mentoring. From our platform, new businesses have been spurred, funding secured and life-long friendships built.
You are sure to find women in similar and related business situations that can assist you with the growth of your business. We serve women at all stages of business and in a variety of industries, including:
Technology
Finance
Marketing
Legal
Education
Personal services
Nonprofits
Get access to this community of amazing women. Apply for a Hera Hub membership today.
Beautiful, yet Functional, Coworking Space
Unlike other coworking spaces that tend to focus on recreating typical office settings, all of the Hera Hub locations were designed to benefit your entire being. Our coworking spaces focus on the five senses:
Sight – beautiful art, live plants, calming colors, friendly faces
Smell – aromatic candles that relax and invigorate
Sound – soft spa-like music and tranquil running water
Feel – variety of comfortable seating arrangements, including standing work stations
Taste – fresh brewed coffee, tea, spa water and snacks
Find out if Hera Hub is the right fit for you. Schedule a tour of one of our locations today.