Guest blog post written by Sorrento Valley Hera Hub member Dana Bristol-Smith, executive director of Leap to Success
Do you ever look at your audience and see people ready to nod off? Do they have that far away, eyes glazed over look?  Are they just waiting for it to be over?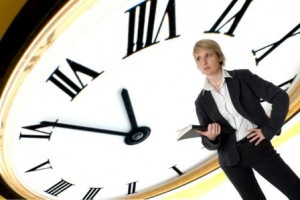 Let's face it. Many business presentations can bore people to tears.
A good presentation really should be a journey of discovery for your audience—one that they willingly take and don't feel like hostages.
Working with a finance department of a global company, I had the opportunity to do one of my favorite activities—a presentation makeover. In every makeover, there is a before and after version.
In our makeover, Mike, VP of Finance, delivered both the before and after version of a presentation to his team. The presentation was about the company's recent acquisition. After Mike delivered the first presentation, we asked the team to give feedback on what they learned.
Some of the feedback was:
It was a complex transaction and was a bit confusing.
There was so much info on the slides, they didn't know to look at Mike, or to try and follow the slides.
After the new version of the presentation, we heard:
We learned about the company we acquired
We understood the details of the transaction and how we will be impacted
Understood the benefit to our company
How can you makeover your presentations?
Use these questions as a test to see if you are on track to engage-not glaze over your audience.
Engage Your Audience Top 10 Checklist  
Does your presentation: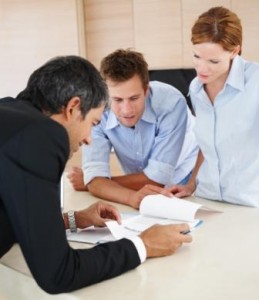 Have a clear beginning, middle and end?
Include an overview of what you'll be covering?
Answer the question: Why is this information important to your audience?
Speak to your audiences' level of knowledge-not from yours?
Have one main idea per slide?
Use font at least 18 pt and larger?
Provide charts (not spreadsheets) to illustrate historical data/projections?
Provide a summary as a conclusion?
Provide a call to action? (if you want your audience to do something)
and most importantly…
10. Allow you to tell the story, not read from your slides?
Remember
Becoming a great communicator is no longer a skill that's just nice to have.  It's essential for success in any field. Use these tips and you'll be seen and heard as a leader who others look forward to learning from.
---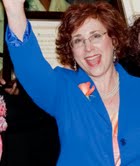 Dana Bristol-Smith founded Speak for Success in 2001 to help executives, managers, and sales teams communicate with confidence and credibility. She has delivered presentations and training to more than 100,000 people. Clients have included County of San Diego, Gen-Probe, SDG&E, and Qualcomm. In 2008 she founded Leap to Success to help women rebuild their lives from domestic violence and homelessness. Dana believes that finding one's voice has the power to transform lives. You can reach Dana at: dana@speakforsuccess.net