Interview with Sorrento Valley Hera Hub member Susanna Samaniego, founder of 4 Corners: Design Concepts
Tell us how you came to launch your business: It wasn't till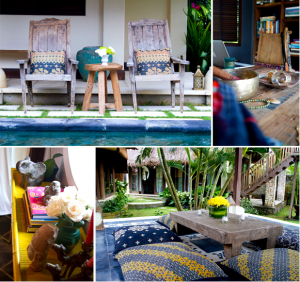 about 4 years ago that my life started to get so bright with color. I had a dream that was incubating for many years and was slowly evolving into a beautiful reality. Similar to a butterfly emerging from its cocoon for the first time, I was breathing new air and feeling alive and inspired to fly. This is when 4 Corners became my life. 4 Corners is an international boutique interior design and import/export firm.
We (4 Corners) design with travel inspired intuition. We create colorful and escaping environments. There is a sense of whimsy and magic in our designs. We developed simple interiors but create a visual experience that will fill your eyes with inspiration.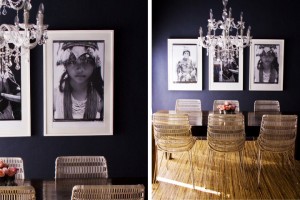 What are you inspired by? Nature, travel, patterns, fashion, and other people who are living out their dreams. I am inspired by my mother and my sister. I'm inspired by intelligent woman. I am inspired by small moments that make my heart beat a bit faster. I am inspired by color and graphics. I can be inspired by a child's laugh, a great nail polish color and a fabulous dessert after dinner. A good idea. A good night's rest and a good laugh. I'm easily inspired.
Who is your current Interior Designer crush? Kelly Wearstler!!!!!!!!!!!!!! I have been crushing on her and her over designed, over the top, out of the box designs for years! Everything she touches turns out fabulous. Her brand and the way she has marketed herself and the way she created her empire is so inspiring. I aspire to be like her. Check her out: www.kellywearstler.com/
My other crush is Ryan Korban. His designs are old Hollywood glam and very sexy masculine. His designs make me want to wear a silk gown and put on red lipstick!. I love it! Check him out here: www.ryankorban.com
What is your most recent purchase? My glamorous Moroccan inspired headboard. I have needed a head board for awhile now and I finally broke down and bought an expensive but fabulous head board. Since the head board, my dreams at night have been so much better.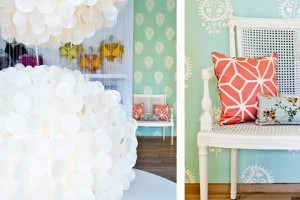 What are your favorite websites? This is a hard one. I'm discovering new ones almost daily. I tend to always be reading blogs. To name a few: The Satorialist, Karla's Closet, Design Sponge, Cheetah is the New Black, Sunny Side of Grey, Oh Happy Day…just to name a few. I could go on all day.
What would be your dream trip? India. Enough said.
What is in your purse right now? Make-up, wallet, sunglasses, a pen, my keys, and half a stick of old gum. Sorry, it's the truth. I wish I had a "must have item" but I'm also a real chick.
If you could write your own bio how would it read? Susanna Samaniego, Interior Designer has spent years in both the residential and commercial design worlds, collaborating with top designers from Los Angeles and well-known architects in San Diego. Prior to founding 4 Corners, Susanna traveled the world and developed a keen sense of color, texture and layers. She designs with excitement and life. She is passionate about her tasks at hand and continues to make her clients happy and inspired.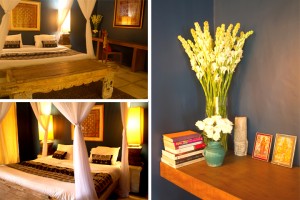 Anything else you want us to know? Visit www.design4corners for more info! New site coming in September! We are very excited about our re-branding and updated look! Come back to visit us then.
Like us on Facebook
Follow us on Pintrest
Find us on Instagram @design4corners