The New Yorker recently published an interesting article titled "Groupthink: The Brainstorming Myth".  We found some of the themes interesting as it relates to Hera Hub.  Here is our summary and commentary…
The Brainstorming Myth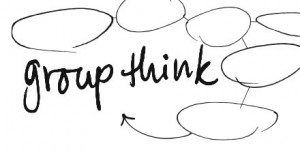 The article focuses in on the 'myth' of brainstorming, a term developed by Alex Osborn in the 1940s. Osborn firmly believed in the idea of positive brainstorming because "creativity is so delicate a flower that praise tends to make it bloom while discouragement often nips it in the bud." He believed that this was the key to his business' success and proceeded to write a book on it which led to world-wide success. And with success comes criticism.
Inserting criticism back into conversation
Multiple studies have been done, one by Yale and another by the University of California at Berkeley, that proved his 'success secret' wrong. The studies found three things:
"The solo students came up with roughly twice as many solutions as the brainstorming groups"
The solo student's ideas were also deemed "more feasible"
"Brainstorming didn't unleash the potential of the group, but rather made each individual less creative"
These findings led to further discussion–a method that researchers found to be more powerful than Osborn's 'positive brainstormings' was inserting what Osborn had taken out: criticism.
The Perfect Cast
More research was done by analyzing these studies on Broadway musicals. "Nobody creates a Broadway musical by themselves. The production requires too many different kinds of talent." Brian Uzzi, a sociologist at Northwestern, found that the most successful Broadway musicals, The West Side Story in particular, were "those with a mix of relationships. These teams had some old friends, but they also had newbies. This mixture meant that the artists could interact efficiently—they had a familiar structure to fall back on—but they also managed to incorporate some new ideas. They were comfortable with each other, but they weren't too comfortable."
This brought something else to the forefront: "the effect that physical proximity had on the quality of the research." Obviously, this was why we here at Hera Hub were so excited! It's just numbers to back up the evidence of what happens at Hera Hub every day. This article put us in line with Mr. Apple himself–Steve Jobs.
The Power of Space
Steve Jobs was a "fanatical believer in the power of space to enhance the work of groups."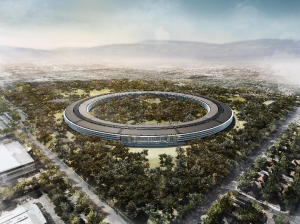 He believed in it so much that he had Pixar's headquarters built around a central atrium, forcing his employees to run in to each other. He even went as far as to put the buildings only set of bathrooms in the atrium! Jobs believed that "the best meetings happened by accident, in the hallway or parking lot." And he was right.
Building 20 and Hera Hub
The idea behind Hera Hub was inadvertently first discovered in Building 20, a radiation laboratory at M.I.T; a building that was meant to be temporary yet stuck around after the war to house miscellaneous departments. It ended up being the most productive building in history.
What is even more interesting is that "building 20 and brainstorming came into being at almost exactly the same time. In the sixty years since then, if the studies are right, brainstorming has achieved nothing—or, at least, less than would have been achieved by six decades' worth of brainstormers working quietly on their own. Building 20, though, ranks as one of the most creative environments of all time, a space with an almost uncanny ability to extract the best from people. Among M.I.T. people, it was referred to as 'the magical incubator.'"
And in the end…we make sparks
The article ends with this statement: "The most creative spaces are those which hurl us together. It is the human friction that makes the sparks." This is the philosophy that Hera Hub was founded on and continues to thrive off of.
The sense of community and the sheer amount of ideas thrown around (anyone see the private Hera Hub Facebook group?!) on a daily basis is completely unique. Not only did Felena provide the community with something beautiful but you, the members, have truly allowed Hera Hub to become a home away from home. And Felena didn't have to put a bathroom in the middle of Hera Hub. Steve Jobs would be proud!
So let's make a pack to continue to challenge and find a community within one another. Let's not be afraid to voice any thought or idea, and to laugh just as much as to get work done. It's a beautiful thing we all have at Hera Hub. Now, let's take it nationwide ladies!