Thanks to community input, we've complied a quick list of the business resources people found to be the most helpful!  Links in the peacock green color denotes a 'Felena Favorite'!
Books: "You cannot open a book without learning something."- Confucius
The Art of the Start by Guy Kawasaki
The Lean Startup by Eric Ries
Birthing an Elephant by Karin Abarbanel and Bruce Freeman
Ready, Fire, Aim by Michael Masterson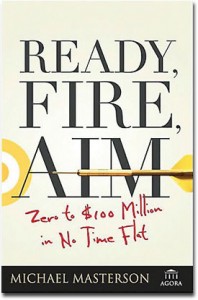 The Tipping Point by Malcolm Gladwell
Rework (founders of 37 Signals) by Jason Fried and David Heinemeier Hansson
The Narrow Road by Felix Dennis
$100 Startup by Chris Guillebeau
Imagine by Jonah Lehrer
Trump University Entrepreneurship 101 by Michael E. Gordon
The E-Myth Enterprise by Michael Gerber
The Millionaire Messenger by Brendon Burchard
Sell Yourself without Selling Your Soul by Susan Harrow
Think and Grow Rich by Napoleon Hill
Apple Human Interface Guideline by Inc. Apple Computer
The Big Leap by Gay Hendricks
Purple Cow by Seth Godin
Never Eat Alone by Keith Ferrazzi
Websites: "Getting information off the Internet is like taking a drink from a fire hydrant."- Mitchell Kapor
Magazines: "Everything important in sci-fi showed up in the magazines first. It's the proving ground for new writers and new ideas." – Orson Scott Card

This list was complied with special thanks to Sorrento Valley Hera Hub members: Renee Zau, Christina Hall, Marie Fox, Alice Greene, Etta Wilson, Stephanie Nivinskus, Katherine Zacharias, Vanessa Lillegren, Nichole MacDonald, Elizabeth Hedstrom, and Liz Stone. Also special thanks to our Facebook friends Say Vende T-Shirt Design, Jeff Katz, Working in the Unoffice, Puja Sachdev, Certified Tax Coach, ScheduleMAX Online Scheduling, and Launch Your Life, Life Coaching for Women.
Please leave a comment with your favorite start-up resources too!