Before the idea of 'co-working', business incubation ruled the day. 'The Incubator' was born in 1959 under Joe Mancuso, an owner of a local hardware store, who took over an 850,000 square foot facility. He was having a difficult time finding a single business that would be willing to take over the whole facility and thought it would be easier if he cut the big space into smaller pieces– giving small to medium businesses a place to set up shop. Thus began the idea of 'co-working'.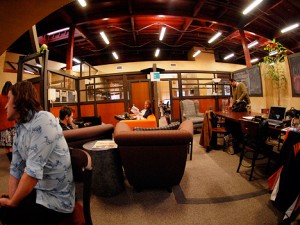 The term 'co-working' is a relatively new term, first used in 1999 by Bernie DeKoven "to describe 'working collaboratively' in an online space," says Deskmag.com in their article titled Is Coworking the New Incubator? Co-working has become a world-wide phenomenon with 100% growth in just one year (2010-2011) with 50% of that growth seen in the US alone.
It's no surprise that co-working has spread like wildfire. With the downturn in the economy and the slimming possibility of the 'forever jobs' more and more people have turned to entrepreneurial ventures to try to compensate.
Felena Hanson, founder of Hera Hub in San Diego, CA, understands this, as she used her situation to create to create her own job, where she worked from her home for eight years.  This in turn spurred her to address the increasing need for like-minded businesses women to connect in a professional space.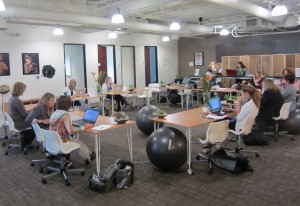 But the real question that the article asks is: is co-working the new incubator? According to the article, yes and no. "Not every coworking facility is an incubator. However, it may be a perfect fit for many of today's nomadic workers – and the "frugal startup" in particular. Many business incubators themselves are already taking advantage of this megatrend, and hybrids are starting to emerge."
Felena again comments, "We like to think of Hera Hub as more of a business accelerator or platform for growth."
The two are not interchangeable however. "Co-working will never wholly replace the business incubator. And yet, incubators per se are facing new challenges present day, as many of them exist solely due to public monies. And during this economy it's becoming harder to prove quantifiable results with money-in-sustainable growth or job creation coming out. Whereas coworking redefines job creation. The independent professional has indeed created a job: their own."
While co-working may not fully replace business incubation, co-working is here to stay.