*** Guest post by Hera Hub member, Dominique Molina, President of the American Institute of Certified Tax Coaches
Each year around this time, many business owners get that dreaded knot in their stomach when they realize that it's time to file their taxes.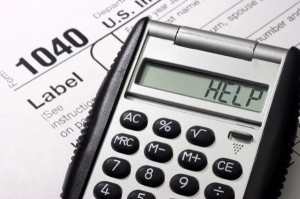 At CertifiedTaxCoach.com, our members help their clients plan ahead for tax season so that getting through it is not only stress free, but also a time full of tax savings. Even if you're not a CTC member, below are 5 tips you can use to stay organized for tax time.
Journal daily – Just as diligently as you would tend to your activity calendar, you must also tend to your taxes!  Preserving your tax deductions can mean the difference between owing taxes when you file and getting a refund.  It is difficult to remember what you did after a year has passed, so WRITE IT ALL DOWN as it happens. 
Make Smart Use of Technology – Use dictation software, electronic organizers, scanners, and other apps available to help you incorporate tax record keeping in your daily lifestyle.  Modern solutions will help you toss the old file cabinet and replace it with something to fit inside your purse.
Plan Ahead – Now is the time to meet with your tax advisor.  If you want to keep every dollar the law allows, you can't afford to wait until April 15th to have a plan.  To take advantage of every legal credit deduction and loophole, you need to have a plan before the year-ends.  Make sure you are working with a proactive advisor who specializes in bringing you ideas to save.
Make Use of "Found Time" – If you keep your records with you, you can become productive during all those waiting room visits, lines at the bank, and hours at soccer practice sitting on the bleachers.  I use those moments for mail sorting and filing; that way, when we get home, its already done!
Get Real – Be realistic with yourself.  You must incorporate these habits into your lifestyle.  It does you no good to set a goal of keeping everything organized, scanned, filed, and summarized, if you feel too overwhelmed to get it done.  Start small and incorporate little changes you can realistically accomplish.
By keeping the above tips in mind, you can stay sane through tax season and focus on what matters- building your business!
ABOUT THE AUTHOR
Dominique Molina is President of CertifiedTaxCoach.org,  a professional organization that helps tax professionals deliver thousands in tax savings to their clients. Dominique has compiled many resources for members including a tax-specific engagement letter, multiple accounting templates that help expedite routine tasks, and powerful accounting marketing guides.